The next Piano Collections album is for Final Fantasy XII

By Erren Van Duine on August 4, 2012 at 1:44 AM
Square Enix has revealed a brand new entry in their Piano Collections series.
Six years after release, Final Fantasy XII will see the piano arranged treatment, and is said to be coming soon. The album will be overseen by FFXII composer Hitoshi Sakimoto and will contain several tracks including:
Opening Movie (Theme of Final Fantasy XII)
The Dream To Be a Sky Pirate
The Royal City of Rabanastre / Town Ward Upper Stratum
The Dalmasca Eastersand
Theme of the Empire
The Skycity of Bhujerba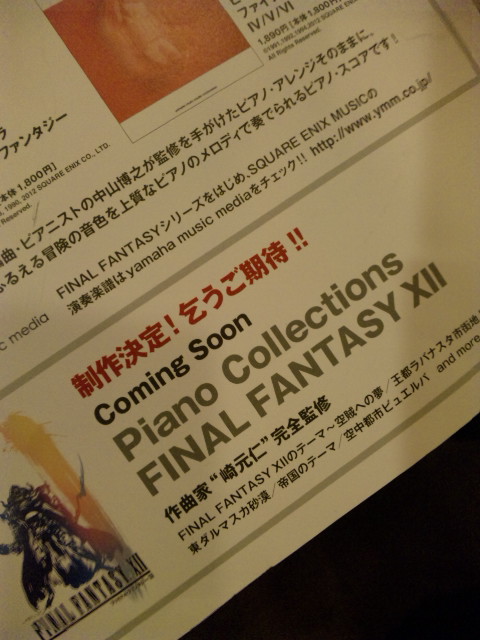 Via: i-mezzo.