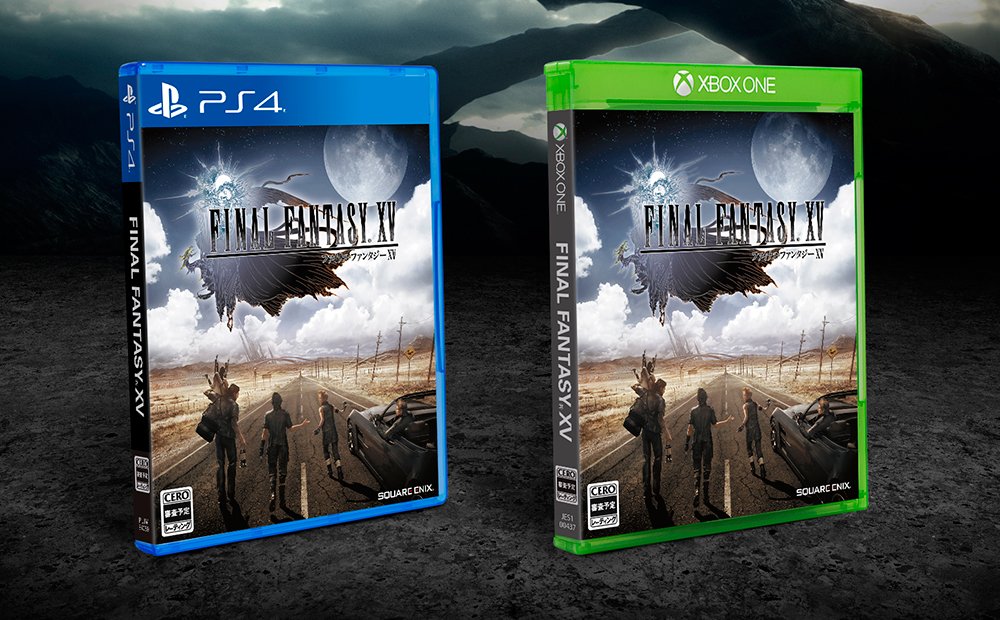 Final Fantasy XV official Japanese boxart unveiled

By Wazi the pa on March 30, 2016 at 11:52 PM
Shortly after the end of the Uncovered Final Fantasy XV event, Square Enix has officially revealed the game's retail boxart for Final Fantasy XV.
The Japanese boxart showcases Noctis, Gladiolus, Prompto and Ignis travelling along a quiet road.
Final Fantasy XV is set to release on September 30, 2016 for the PlayStation 4 and Xbox One. Stay tuned to Nova Crystallis for more on our Final Fantasy XV coverage!
MORE UNCOVERED FINAL FANTASY XV AT NOVA CRYSTALLIS: